Meet Our Team
With over 30 years of building connections in our community, we are experts in relationships and trust. Our promise is to exceed your expectations. Our guests enjoy the convenience and safety of walking to incredible shopping and numerous local restaurants. You don't simply book a room or plan an event with the Crowne Plaza Reading. You begin building a relationship. Our guests see the value of staying at the Crowne Plaza Reading and trust us to help them build memorable moments.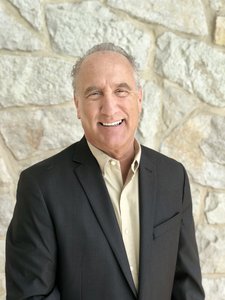 Mark DiPiazza, General Manager
610-236-4320
Mark comes to us with more than 30 years of hotel management experience, including a long career at Marriott International. In addition to multiple years in corporate support roles as an above property leader, Mark has been a General Manager of several hotels in Marriott, Hilton, and Hyatt brands. This includes the Courtyard Marriott in Wyomissing and most recently the unique opportunity to be the opening General Manager of the 258-room Hyatt House Hotel in Jersey City, NJ. Located on the Hudson River with direct views of lower Manhattan and the Statue of Liberty, this special 100-year-old converted bank and office building opened in November of 2017.
As a previous 14-year resident of Berks County, please welcome Mark back to the Reading area and wish him much success with his new position.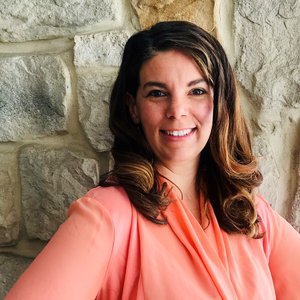 Laura Taylor, Director of Special Events
610-236-4323​
Laura Taylor has over a decade of experience in the event industry. Through the years, she has worked in all aspects of hospitality. Her journey began in New Orleans, LA where she worked her way from kitchen employee to event planner for Pigéon Catering. Laura moved back to the great state of Pennsylvania and continued her love for events with Boscov's Catering, Stokesay Castle and other Berks County venues to coordinate and produce weddings, mitzvahs, social occasions, and non-profit events.
Laura joined the Crowne Plaza sales force in 2012 and quickly became a leader in the local event community. She has directed numerous high profile events with tremendous success while building even more powerful relationships, which gained her a reputation as the go-to person for high-end affairs. This led her to be named the Director of Special Events for the Crowne Plaza Reading Hotel.
When she is not making clients' dreams come true, Laura is kept very busy with her husband, two young children, hungry for new food trends, and thirst for adventure.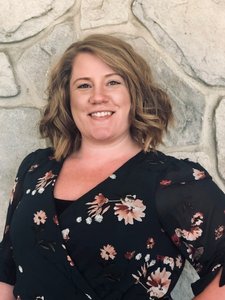 Jennifer Ogule, Corporate Catering Sales Manager
610-236-4326
Jennifer Ogule joins our team with over 8 years of experience in the restaurant and event industry. She has spent most of her career as the Sales Coordinator of Events & Catering at Buca di Beppo in Wyomissing. There, she rose through the ranks, frequently performing at the top of her region, and earned the title of Area Sales Manager for two locations in just five short years where she focused primarily on Corporate & Social Events. Prior to these roles, Jennifer built her experience and her network through various roles in wedding planning, social event planning, and corporate meeting planning with both a local firm, Lovely Events, and [a fellow IHG property] Holiday Inn in Morgantown. Having been a resident and professional in our Reading community for 12 years, she brings with her a wealth of knowledge and a passion for what she will continue to do on the Crowne Plaza Team.
When she's not working, Jennifer loves to escape with her family to their waterfront camper in Maryland. She now resides in her hometown of Pottstown, PA with her husband, Kevin, her son, Mason, and their wild dogs, Milo and Riley.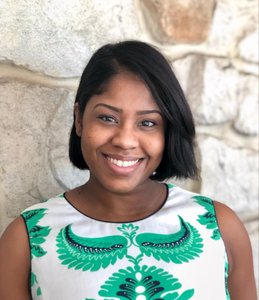 Bernadette Berrios, Corporate Sales Manager
610-236-4327
With over 11 years of experience, Bernadette has devoted her career to the Hotel Hospitality Industry, specializing in Sales, and starting out at our very own Crowne Plaza Reading Hotel (formally Sheraton) in 2005 as a PBX Operator. She quickly exceeded her role to Sales Coordinator before finally accepting a position as a Sales Manager for the Courtyard by Marriott.
After 6 years, she has found her way back to once again be a part of the Crowne Plaza Team as our Corporate Sales Manager.
Bernadette has experience in weddings, corporate event planning, group management, and corporate travel. She now resides to helping business travelers find their home here at the Crowne.
She's actively involved with Meals on Wheels, Habitat for Humanity, various charity drives, and is a member of the Greater Reading Young Professional and BCTV Committee.
Born in the Island of Puerto Rico, raised in the lively city of New York, she plants her roots in Reading, Pennsylvania alongside her amazing family and son, Dasir.
Crystal Noll
Crystal Noll has been in the Sales & Restaurant industry for over 8 years.
A graduate of Kutztown University, this Berks County local got her hospitality start at ViVA Catering. Crystal started as a wedding event planner and the liason for the Reading Public Museum but eventually worked her way up to Director of Sales.
After two years serving as the DOS, Crystal was fortunate to stay home with her 2 beautiful children, Charlie & Everlie for a few years. Just recently she decided she was ready to return to the workforce, specifically where her heart will always be, in hospitality.
Crystal brings with her experience in Sales, Marketing, Wedding & Corporate Event Planning, and will now expand her selling skills with Hotels.
When she's not exceeding customer expectations, she's traveling to the beach, or shamelessly coordinating her family's outfits.
Chris Reber, Banquet Manager
Christopher has over 7 years of F&B experience in the area. Over the years, he has worked his way up the corporate ladder, starting as a table busser, taking on several new roles and responsibilities and even assisting in the opening of a new restaurant. He joined the Crowne Plaza family in 2015 and has held the roles of Banquet Server, Bartender, Decorator & Banquet Captain until being promoted to Banquet Manager in the Summer of 2019.
As a Certified Cicerone, his passion for flair behind the bar brings an elevation to event cocktail programs, and his fine dining background brings a breath of fresh air to guest service. He is active in the local community, currently on the executive board of the BCYRs. When he is out of the office, he enjoys adventuring with his girlfriend, Amanda to new breweries and distilleries.
Chef Christopher Polk, Pastry Chef
Christopher Polk is the pastry chef at the Crowne Plaza Reading. He has a true passion for the pastry arts and it is evident in his work. He enjoys working on intricate plated desserts, banquet dessert displays, and custom cakes. His dessert creations are works of art and he loves to use his creativity to incorporate personal touches into the desserts and displays.
Chris has a very diverse background that helps him to create his desserts. He teaches pre-engineering and culinary arts at a high school. He recently created a new multi-course program at his school that teaches students basic culinary practices as well as advanced techniques.
A new feature of the hotel is a pastry studio where Chris can share his talents with the hotel guests. The studio is a unique space that is located in the heart of the hotel's kitchen that combines a workspace with a seating area for guests. Guests can participate in interactive experiences such as a wine and chocolate pairing or a pastry class. Chris is excited about the studio because it allows him to share his passion and create a personal experience for guests.