Local Restaurants in Wyomissing, PA
Looking for recommendations for more restaurants in Wyomissing? How about a more unique dining experience, like a private dinner in the center of our steakhouse kitchen hosted by the chef himself? Crowne Plaza Reading is home to exclusive gourmet tastings at our Chef's Table private dining room and delectable dessert experiences at the Pastry Studio. Paired with our extensive amenities and on-site facilities, enjoy an unparalleled stay at our full-service hotel in the Reading and Wyomissing area.
Discover the local flavor at our restaurant Prime Steak & Wine, as well as evening entertainment at Goodnites Lounge & Nightclub.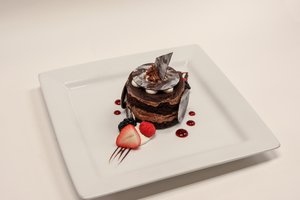 Pastry Studio
Enjoy a personal experience with Chef Christopher Polk, our on-site pastry chef who specializes in intricate desserts and custom cakes. There's space for up to four guests in our private Pastry Studio for a gourmet tasting of wine and desserts.
Our interactive classes:
To inquire, contact Christopher Reber at 610-236-4306 or by email.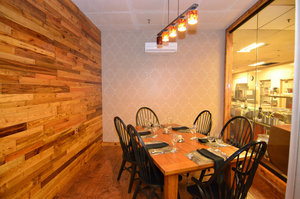 Chef's Table
Located in the heart of our restaurant kitchen, dine inside our private glass-walled dining room for an unparalleled meal. Enjoy multiple courses with special wine pairings and interact with our Chef as he oversees Prime's fine cuisine.
This experience is available for 6-8 people and by reservation only. To inquire, contact Christopher Reber at 610-236-4306.
Restaurants Within Walking Distance
Visit a number of restaurants near Reading, PA just a short walk from our hotel. Guests have a variety of options for places to eat, whether it's a beloved chain or a new discovery.
Dine at a variety of restaurants in Wyomissing, PA, including Prime Steak & Wine and Goodnites Lounge & Nightclub here at our hotel.
Crowne Dining Gallery