Prime Steak & Wine
For a premier dining experience and prime cut, join us in the dining room of Prime Steak & Wine. Crowne Plaza Reading's signature restaurant, this elegant steakhouse is perfect for a special occasion or client dinner. The menu features USDA PRIME grade steak, sustainable seafood, and locally-grown produce, as well as an extensive wine list to guarantee a memorable meal.
Prime Steak & Wine is open for breakfast, lunch, and dinner.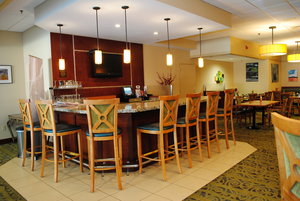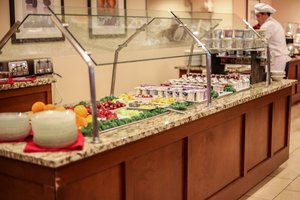 Morning at the Crowne Plaza
Start each day with our hot breakfast buffet, featuring a variety of sweet and savory dishes as well as healthy options. Stop by our made-to-order omelet station, one of our guests' favorites, for breakfasts prepared just the way you like it.
Order up breakfast to your room. Guest room service is available during breakfast hours from 6 – 10 AM and dinnertime.
On The Menu
Discover superb flavor and high-grade cuts of beef. Prime Steak & Wine in Reading, PA boasts a gourmet menu of traditional entrees and unexpected dishes to tempt your palate.
Enjoy elevated classics like bone-end ribeye, filet mignon, and signature salmon with mango chutney.
Don't ignore the appetizer menu which offers a variety of indulgent soups, fresh salads, and even adventurous options like the Game Platter.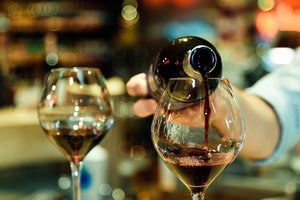 Wine List
Complement your meal with a glass of award-winning wine. Our upscale steakhouse features an extensive wine list with a selection of favorites from Pennsylvania Wine Country, home to over 270 wineries and the fifth-largest grower of grapes in the country.
Whether you favor a crisp Chardonnay or a full-bodied Merlot, our wine list offers a variety of options and is a treat for the senses.
Indulge in a memorable dining experience at Prime Steak & Wine in Reading, Pennsylvania.
Crowne Dining Gallery